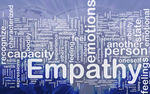 A small but enthusiastic group met on May 20 in "The Unconference Room"  at the American Alliance of Museum's 2014 meeting in Seattle to continue discussions on The Empathetic Museum that began at AAM's meeting in Baltimore in 2013: Janeen Bryant VP for Education at the Levine Museum of the New South; Karen Hasselflet, Cultural Planner for the City of Vancouver;  Stacy Mann of Night Kitchen designers; Rainey Tisdale, an independent curator whose last major project was the "Dear Boston" exhibition commemorating the Marathon bombings; Matt Kirchman of Principal of  ObjectIdea, who worked as interpretive planner on that exhibition; Don Pohlman, Senior Exhibit Developer at Oakland Museum of California,  and Elissa Frankle,  Social Media Community Coordinator at the US holocaust Memorial Museum. A few of the ideas we discussed:
We began with the question that concluded our pop-up discussion in 2013:  Why are we still talking about this?  My answer is that, although awareness in the field is more acute, and despite some museums being truly the inclusive, community-oriented places we have been talking about for at least a generation, most museums have not radically transformed themselves into empathetic institutions.
Empathy is not a new or extra quality being proposed for museums today.  The term encompasses all of the qualities of a 21st century museum already agreed upon by the field: a mission statement, policies, and procedures that take into account museums' public and civic nature; inclusiveness; responsiveness to community; a participatory culture. The term empathy is an umbrella synonym for all of these qualities.
Empathy is a personal quality that can be applied metaphorically to an institution that, like an individual, resonates with other people. Empathy is an expression of a continuing (not episodic) state of being or a way of looking at things; it is hard to fake. It contains a quality of reciprocity or connection.  Museums need to be these things for their communities.
Building empathetic museum practice is not especially costly in terms of dollars.  But it does take time for reflection and planning, and for listening to the community.  Janeen Bryant spoke of the several years' project, still ongoing, that the Levine Museum of the South is undertaking to better serve the growing Hispanic population that is a characteristic of the new south.  Not having members of that community on staff, the museum has undertaken focus groups and other forms of community outreach and listening to an audience that is new for them.
Rainey Tisdale and Matt Kirchman reflected on  the challenges involved in persuading Boston cultural institutions of the importance of a timely response to the Marathon bombings.  Museums are not known for moving quickly in the face of local crisis.  However, at some point, especially with the help of the New England Museums Association, they were able to get a critical mass of organizations to sign on, and the exhibition "Dear Boston"  opened in the anniversary month of the bombings. It garnered the highest attendance the Boston Public Library as ever had for an exhibition.
Rainey recommended a book on institutional change called Switch by Chip and Dan Heath.
Next Steps
Our group decided to propose a session for AAM 2015 even though our proposal for 2014 was not accepted. The conference theme for next year is "The Social Value of Museums: Inspiring Change. We talked about finding a synonym for the word "empathy."  Might it be contributing to a misunderstanding of our meaning? Communicating a sense of "touch-feely" approaches instead of the hard-nosed institutional transformation we are talking about?  We decided that we should keep the word because it has a unique and widely understood meaning.  But perhaps we can frame the title of our proposal with other terms that convey that we are talking about empathetic museum practice.
Thanks to Elissa, we have a Tumblr site  for the Empathetic Museum project. Here we (and all of you) can post blogs, ideas, articles, images, links, and other items relating to empathetic museum practice.  If you would like to contribute a thought, image, or suggestion on this topic, please send it to this address.  We also hope to feature "Bright Spots," examples of empathetic museums that we find or that you send to us.  And if you post about this subject on Twitter, use #empatheticmuseum.  See you on social media, and, perhaps at AAM in Atlanta in 2015.
What are your thoughts about the word "empathy" when used to describe an institution?  Do you have thoughts about our upcoming panel?  We'd love to hear from you, either on this blog or on the Tumblr site.
If you are reading this on email, and wish to comment or subscribe, please click on http://www.museumcommons.com